Kitchen Remodeling Sarasota
Professional Kitchen Remodeling Services in Sarasota, Sarasota County FL
Kitchen Remodeling Services in Sarasota, Sarasota County
Looking for a professional and experienced kitchen remodeling service in Sarasota, Sarasota County? Look no further than Sarasota Kitchen Remodels. Our team of experts has years of experience in kitchen remodeling and fitting. We use the latest tools and techniques to ensure your kitchen is remodeled to your exact specifications.
Whether you're a domestic or commercial customer, we can remodel kitchens of all sizes, and we are able to complete any job no matter the size. We understand that every customer has unique needs and preferences, and we work closely with you to create a customized plan that meets your requirements.
We have a team of kitchen fitting and remodeling experts at Sarasota Kitchen Remodels to ensure the entire process runs smoothly. From the initial consultation to the final touches, we'll work with you every step of the way to make sure that your dream kitchen becomes a reality.
Ready to get started on your kitchen remodeling project? Contact us today to schedule a consultation or fill out our online inquiry form. Our team of experts is standing by and ready to help you create the kitchen of your dreams.
What Can We Remodel for Your Kitchen?
When it comes to remodeling your kitchen, a variety of aspects can be transformed to create your dream space. At Sarasota Kitchen Remodels, we specialize in providing our customers with a range of remodeling options that can enhance their kitchen's functionality, style, and overall value. From cabinets and countertops to flooring and lighting, we offer comprehensive remodeling services that can bring your vision to life. Let's explore each aspect of your kitchen that can be remodeled in more detail.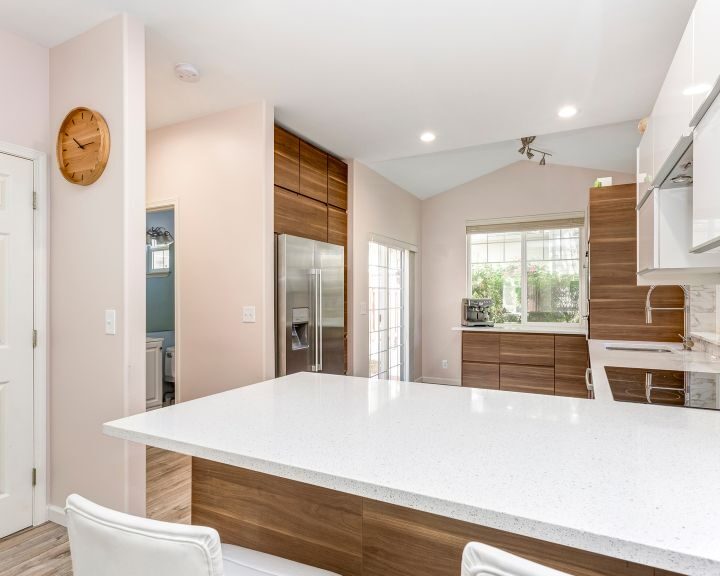 What are the benefits of remodeling a new kitchen?
At Sarasota Kitchen Remodels, we understand that the kitchen is the heart of the home. That's why we want to share the many benefits of remodeling your kitchen. From improving functionality and energy efficiency to increasing the value of your home, there are numerous reasons to consider a kitchen remodel. Let us guide you through the advantages of renovating your kitchen and how we can help bring your dream kitchen to life.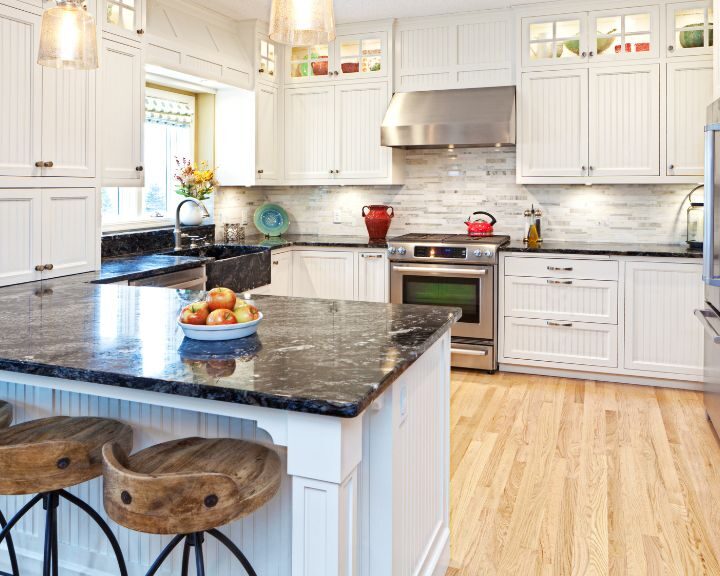 Frequently Asked Questions
Professional Kitchen Remodeling Near Me
Are you looking to transform your kitchen into a more functional and beautiful space? Look no further than Sarasota Kitchen Remodels! Our team of professionals has years of experience in providing top-notch kitchen remodeling services to clients in Sarasota and the surrounding areas. Our services include everything from custom cabinetry and countertop installation to complete kitchen redesigns.
Areas served:
Bee Ridge
Desoto Lakes
Fruitville
Gulf Gate Estates
Kensington Park
Lake Sarasota
Longboat Key
North Sarasota
Ridge Wood Heights
Sarasota Springs
Siesta Key
South Gate Ridge
South Sarasota
Southgate
The Meadows
Only settle for a kitchen that meets your needs or style preferences. Contact Sarasota Kitchen Remodels today to schedule a consultation and learn how we can transform your kitchen into the space of your dreams. Call us today or fill out our online inquiry form to get started!