Kitchen Cabinets Sarasota
Professional Kitchen Cabinet Services in Sarasota, Sarasota County FL
Kitchen Cabinet Installation Services in Sarasota, Sarasota County
At Sarasota Kitchen Remodels, we offer professional and reliable kitchen cabinet installation services in Sarasota, Sarasota County. Our expert team has extensive experience installing and fitting kitchen cabinets for domestic and commercial customers. We use the latest tools and techniques to ensure the kitchen cabinets are installed to the customer's needs and specifications.
Our kitchen cabinet installation services are available for cabinets of all sizes, and every job, no matter how big or small is manageable for us. We take pride in delivering high-quality workmanship on every project we undertake. We have a team of kitchen cabinet experts who are always on hand to ensure the installation process runs smoothly.
At Sarasota Kitchen Remodels, we understand that every customer's needs are unique, and we strive to provide personalized solutions to meet those needs. Whether you want a modern or traditional kitchen design, we can help you achieve your desired look. We work closely with our customers to understand their needs and provide them with the best possible service.
We pride ourselves on our commitment to customer satisfaction and always aim to exceed our customers' expectations. Our team of experts is dedicated to providing the highest level of customer service and support. We are always available to answer our customers' questions or concerns.
If you are looking for professional and reliable kitchen cabinet installation services in Sarasota, Sarasota County, look no further than Sarasota Kitchen Remodels. Call us today or fill out our online inquiry form to schedule an appointment and receive a free estimate for your project. We look forward to hearing from you soon!
Framed Vs. Frameless Cabinets
When it comes to kitchen remodels, one of the most important decisions to make is the type of cabinets you want to install. There are two main types of cabinet construction: framed and frameless. Framed cabinets are constructed with a frame around the front of the cabinet box, while frameless cabinets have no structure, and the doors and drawers attach directly to the cabinet box. Both options have advantages and disadvantages, so it's important to consider each before deciding. Let's take a closer look at both types of cabinets.
Framed cabinets are a popular choice for many kitchen remodels, and it's essential to understand the differences between framed and frameless cabinets. Framed cabinets feature a wooden frame that outlines the cabinet box's front edges, creating a traditional look. The frame provides extra support for the cabinet, making them more durable and sturdier.
Framed cabinets are known for their classic design compared to frameless cabinets, which have a cleaner, more modern appearance. They are often used in traditional or transitional-style kitchens, where the design showcases the cabinet's decorative elements, such as raised panels, beaded or routed edges, and other details.
Framed cabinets originated in the 19th century when kitchen cabinetry became popular. At that time, it was necessary to have a frame around the cabinet box to hold the doors in place. The design evolved over the years, and today, framed cabinets are still a popular choice among homeowners. They are often used in larger kitchens, where they can create a sense of grandeur and sophistication.
Framed cabinets are also a practical option for those prioritizing function over form. The frame provides an extra support layer, making them ideal for storing heavy kitchen items. In addition, they allow for more customization options, such as different door styles, finishes, and colors, to create a unique look that fits your style.
At Sarasota Kitchen Remodels, we offer various framed cabinets in multiple styles, finishes, and colors to fit any kitchen design. Our expert team will work with you to understand your needs and help you choose the right cabinets for your kitchen to remodel projects.
Frameless kitchen cabinets have become a popular choice for modern kitchen designs. Unlike framed cabinets with a face frame attached to the front of the cabinet box, frameless cabinets do not have an edge. This means that the cabinet doors are connected directly to the sides of the cabinet, resulting in a seamless, clean look.
Frameless cabinets are also European-style, originating in Europe in the early 20th century. They were initially designed to save space in smaller European kitchens and have since become famous worldwide due to their sleek and contemporary aesthetic.
Frameless cabinets are ideal for small kitchens or areas with limited space. The lack of a face frame allows for more storage space within the cabinet, and the absence of a center stile provides more accessible access to the contents of the cabinet.
In addition to their functional benefits, frameless cabinets offer a range of design possibilities. They can be customized to fit any kitchen layout or style, and various materials and finishes are available to suit any taste.
We offer various frameless cabinet options at Sarasota Kitchen Remodels to help our customers achieve their desired kitchen designs. Our experienced professionals can guide you through selecting the perfect cabinets for your space and ensure seamless and efficient installation. Whether you are looking for a modern or traditional kitchen design, our frameless cabinets will surely enhance your space's overall look and feel.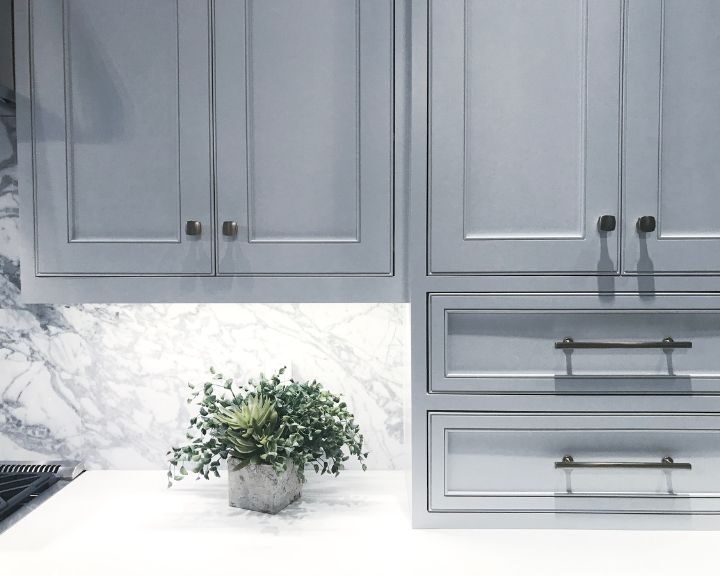 Which Kitchen Cabinet Style is Right for You?
Choosing the right kitchen cabinet style can significantly impact your kitchen's overall look and feel. At Sarasota Kitchen Remodels, we offer a variety of cabinet styles to suit any design preference. Let's look at each style and determine which is perfect for your kitchen renovation project.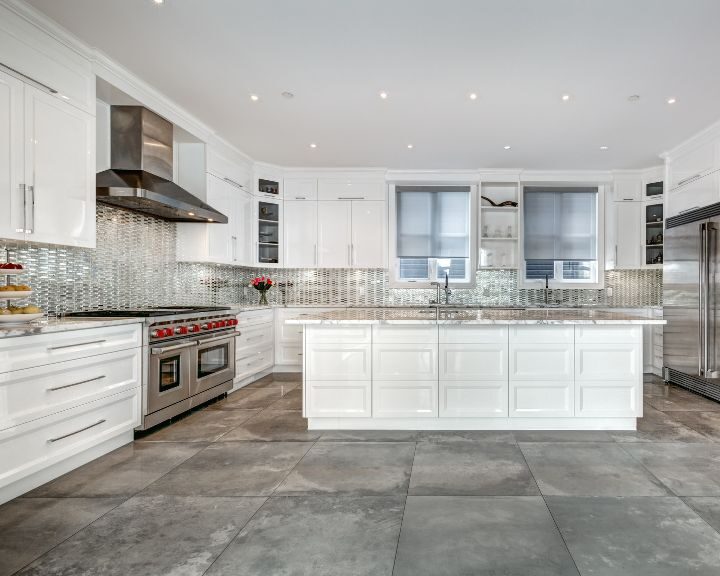 Frequently Asked Questions
Professional Kitchen Cabinet Installation Near Me
At Sarasota Kitchen Remodels, we offer professional kitchen cabinet installation services for homeowners looking to update their kitchens. Our team of experienced installers is dedicated to providing top-notch services that meet your specific needs and preferences.
Our kitchen cabinet installation service includes removing existing cabinets, assembling and installing new cabinets, and installing all necessary hardware and accessories. We take pride in our attention to detail and quality craftsmanship, ensuring that your cabinets are installed correctly and to your satisfaction.
We serve the following areas in and around Sarasota:
Bee Ridge
Desoto Lakes
Fruitville
Gulf Gate Estates
Kensington Park
Lake Sarasota
Longboat Key
North Sarasota
Ridge Wood Heights
Sarasota Springs
Siesta Key
South Gate Ridge
South Sarasota
Southgate
The Meadows
If you're looking for a professional kitchen cabinet installation service in any of these areas, look no further than Sarasota Kitchen Remodels. Call us today or fill out our inquiry form to schedule a consultation and start your kitchen remodel today!